Welcome to Taylor Made Fabrication (TMF)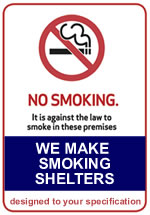 Welcome to Taylor Made Fabrication, the home of top precision sheet metal fabrication. As fabrication specialists, we are able to turn your ideas into fully developed drawings and accurate constructions, with experience in a wide range of industries. Taylor Made Fabrication can produce high quality metal works products that fulfil all you requirements.
Some of our most popular products include:
Shop display items; including cabinets and stands
Wiring closets and panels
Fibre optic panels and enclosures
Lasered brackets
Window bars
Custom panel - Made to measure
Electronic enclosures
Exhibition stands
Security cases
Smoking bays / trays
Splash backs for kitchens and bathrooms
And much more.
Call Taylor Made Fabrication for all tailor made fabrication and manufacturing requirements.
Your ideas - Our metal fabrication and manufacturing expertise
Our highly trained team of sheet metal fabrication experts will develop your ideas into fully realised, precision made products. We pride ourselves on our excellent customer service and communication skills, and will strive to design, manufacture and construct products for commercial, gardens and the home that fulfil your requirements.
Latest Metal Fabrication & Manufacturing Technology
Our workshop and manufacturing plant in Thatcham, Berkshire, UK, is fully equipped with the latest CNC and CAD.CAM facilities. This technology allows us to design, fold, punch, weld, cut and assemble many type of metal panels, cases, plates, enclosures, or custom designed products - a tailor made fabrication for you - bulk or single items.
With one of the best equipped workshop for metal work, fabrication and manufacturing in Berkshire UK at our disposal, we are able to provide consistent and accurate metal products. Our continued commitment to investment in fabrication and manufacturing technology and machinery ensures that Taylor Made Fabrication products are of the highest level of quality and cost effective.
Call us today on +44 (0) 1635 873737
Please contact us at Taylor Made Fabrication for more information or call Ray or Steve for an informal chat about your requirements - we are happy to discuss and help you with your requirements.
Meeting all Your Sheet Metal Manufacturing and Fabrication Needs in Berkshire

If you are looking for a laser cutting service, metal products and/or bespoke (custom) metal manufacturing in Newbury, Thatcham, Reading or anywhere in the Thames Valley area then call Taylor Made Fabrication, your local friendly company, on 01635 873737.
Some of the products we regularly manufacture include; smoking bays, smoking shelter, metal splash back for kitchens, name plates for offices or homes, bicycle stands, garden tool racks and many more products. Please contact us to discuss your requirements.