About Taylor Made Fabrication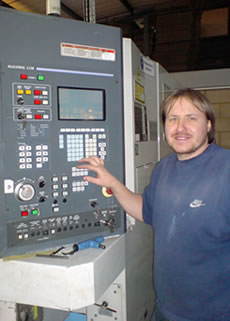 We have a fully equipped CNC machine workshop supported by online CAD/CAM facilities. We are based in Thatcham, Berkshire with easy access to both the M4 and A4. Our belief is that by assisting our customers on their developments it will, in turn assist in our own and our continuing investment in machinery and commitment to customer satisfaction is only achievable by offering the very highest degree of workmanship.
We manufacture for all industries including the IT industry which includes simple patch panels through to wiring closets, fibre optic panels, power distribution units, Floor plates and special panels. Electronic Enclosures, security cases, gun cabinets; in fact if it can be folded, punched, welded and assembled then we can probably make it.
With our CADCAM facilities we are able to ensure both continuity and accuracy with our clients jobs.We are also able to take our clients ideas and turn them into fully developed drawings.
Whilst what we manufacture may seem standard practice, we pride ourselves in our ability to both understand and communicate with our customers regarding their ideas and requirements.